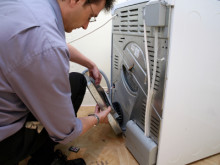 Jammed garbage disposal? Leaky washing machine? Malfunctioning refrigerator? At Extreme Appliance Repair, we've seen it all. Our appliance repair professionals have been in the business for over 12 years, and in our time in the industry we've dealt with everything from minor dryer repairs to serious oven repairs. We have the hands-on skill, up-to-date training, and all-around expertise you can trust to bring you the best major appliance repair services in Houston. And because we're committed to quality repairs at affordable rates, Extreme Appliance Repair can get your appliances back up and running for less. So instead of just ignoring those ominous noises coming from your appliances or trying to work around that broken unit, get them fixed quickly, correctly, and completely. Extreme Appliance Repair is at your service. Call today.
Residential Appliance Repairs
Fridges, Dryers, Washers, and More!
Service Fee Waived with Repair
Licensed and insured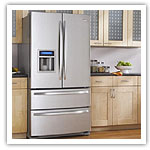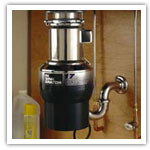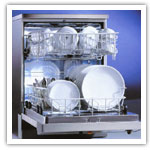 Established in 2001 by owner Lionel Rios, Extreme Appliance Repair is a local, family-owned appliance repair service with more than a decade of experience serving Houston-area homeowners. We're here to make certain you get the prompt, precise washer-dryer repairs, dishwasher repairs, and other services that you deserve. Our appliance repair technicians are all experienced professionals, and we stay up-to-date on the latest advancements in appliance technology and repair protocols. With an emphasis on meticulous workmanship from diagnostics through the completed refrigerator repair or oven repair, Extreme Appliance Repair makes certain you get the quality you deserve at a price that won't break the bank.
Conveniently located in Alvin, Extreme Appliance Repair specializes in residential appliance repair services for homeowners throughout South Houston. We frequently provide services like refrigerator repair and dishwasher repair in League City, Pearland, Missouri City, Sugarland, Katy, Texas City, Pasadena, and environs. We waive our service fee with a completed repair and include great parts and labor guarantees on every appliance repair service we perform. Working to provide our friends and neighbors with on-time, comprehensive major appliance repairs, our goal is to eliminate the stress and frustration of a damaged appliance from your life. Let us make your appliance repair experience affordable and hassle-free. Set up your service call by contacting us now.
Extreme Appliance Repair is both licensed and insured for your peace of mind.